Get vocal about local
We polled more than 1,000 UK consumers to see what they think about doing their Christmas shopping locally this year.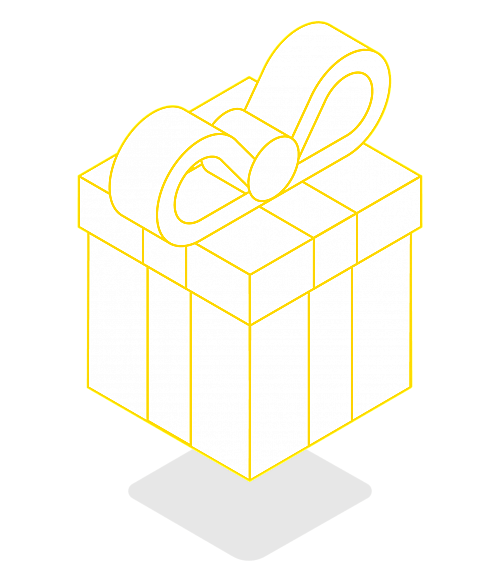 A new appreciation for small businesses
2020 has been a year to pause and reflect on what's important in life. We've all embraced 'living local', whether that's helping out in the community or getting takeaway treats at cafés, pubs and shops, and here at Tyl we wanted to understand whether people's shopping habits have changed in the run-up to Christmas. Our research – in partnership with YouGov – shows that the British public value the local heroes who've stocked shelves, delivered goods and kept small businesses open.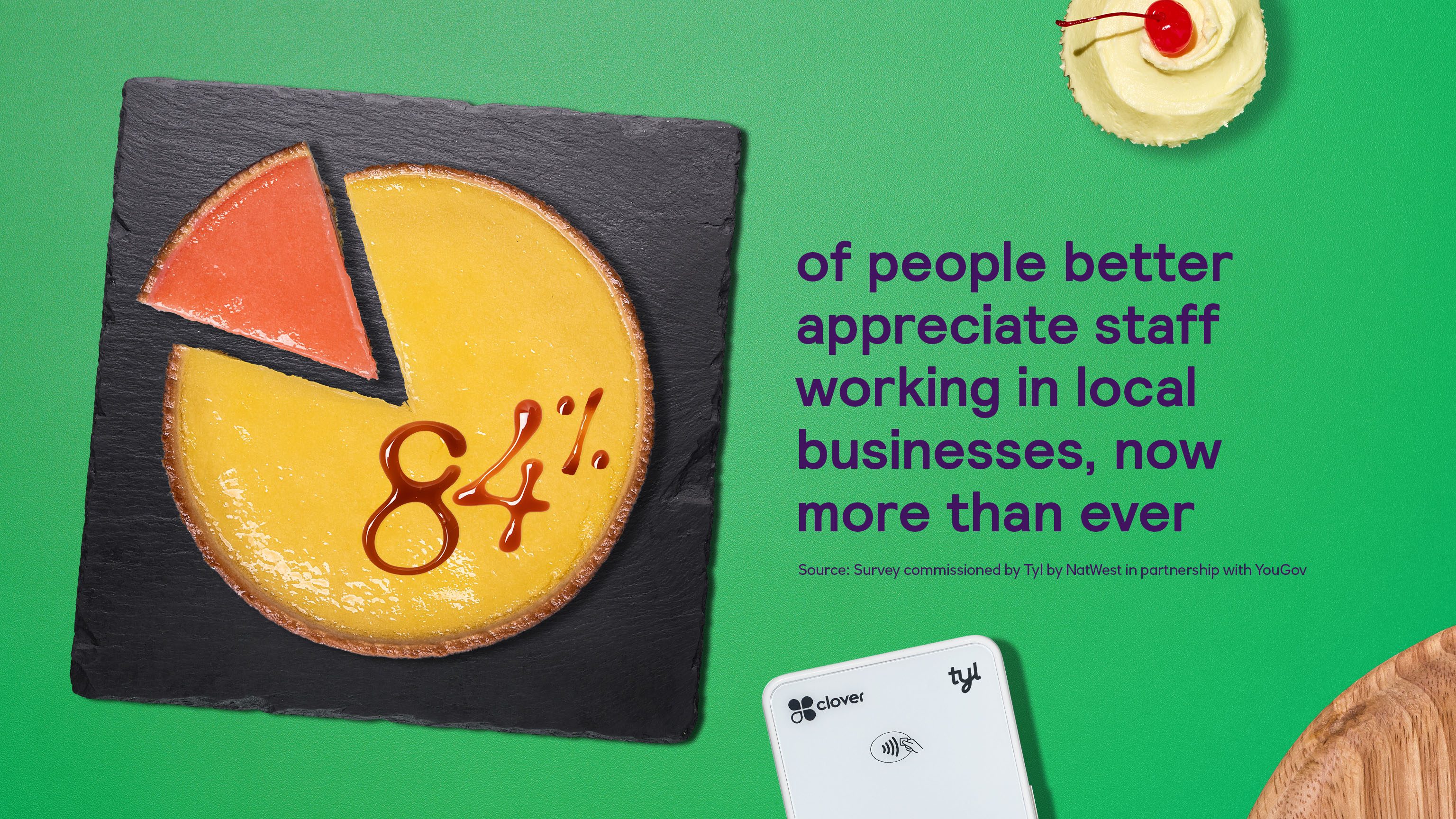 We also found that people's generosity, and keenness to give, is stronger than ever. More than a third (35%) of people have already sent gifts in 2020 as a way of keeping in touch with loved ones. This generosity is greatest in Wales and Yorkshire, where 39% of people have already sent something to friends and family.
The year to shop local?
Despite the significant support for local businesses, people are understandably drawn to online shopping due to the current lockdown restrictions. It appears the appreciation for local traders hasn't shifted spending habits just yet – only one in seven (14%) expect to do most of their Christmas shopping with local businesses.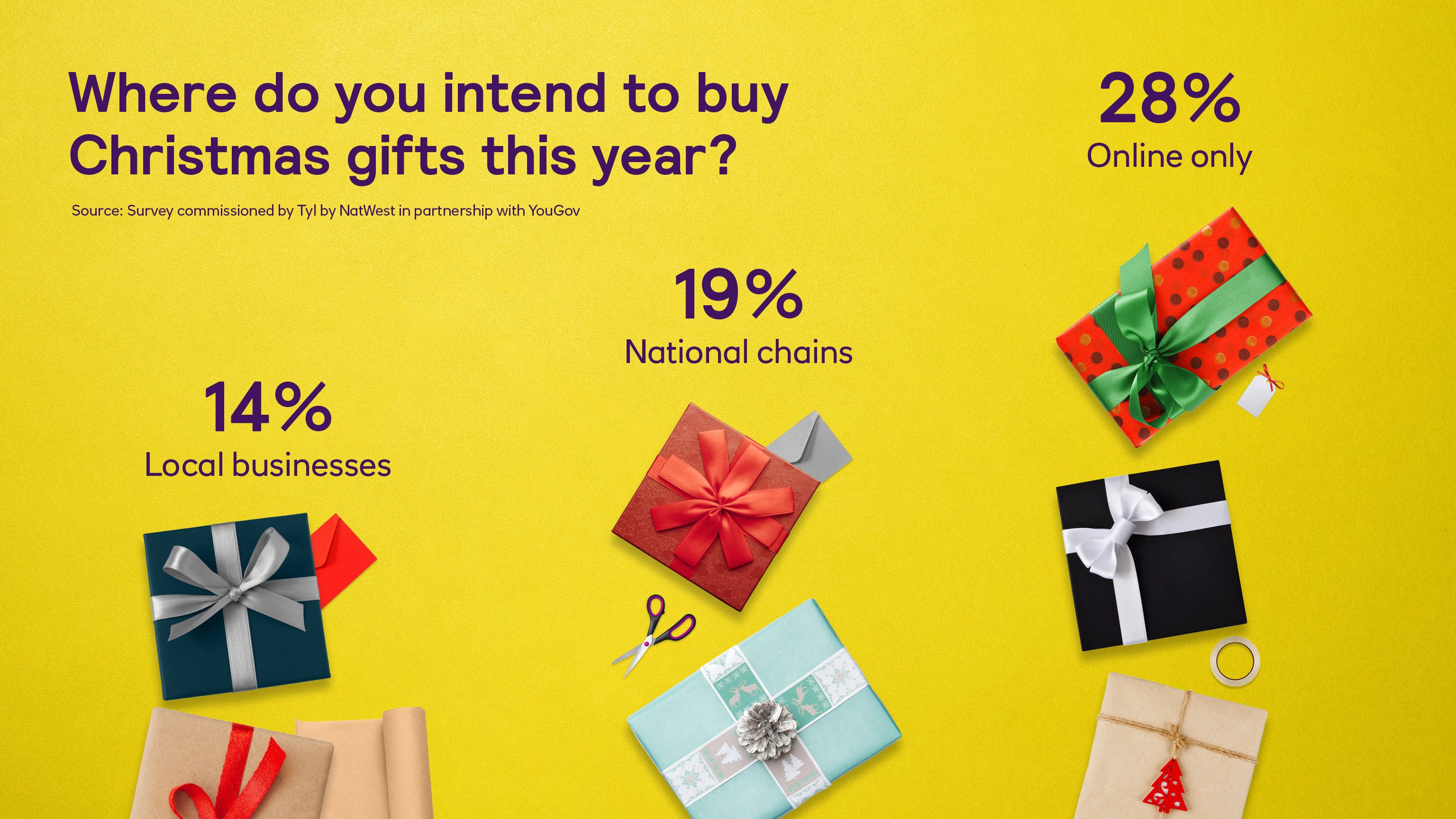 Can local businesses ride the online wave?
It's undoubtedly going to be a bumper Christmas for online shopping. We found that almost half (45%) of people expect to make at least 70% of their Christmas purchases online. With the rise of online shopping seemingly inevitable, there may be opportunities for offline businesses to complement their local offering with online features, such as a booking facility, click-and-collect and other e-commerce capabilities, to reduce in-store contact.
Support local this Christmas
How can shoppers support small businesses if the traditional hustle and bustle of the pre-Christmas spree isn't possible? There are lots of options, such as buying gift cards, which help small businesses with their cash flow even when they're closed. They can also post positive online reviews, and spread the word by telling friends and family about their favourite local places. What's clear is that many people want to show their appreciation for small businesses, and there are many ways of doing that without setting foot in a store.
As it stands, just 15% of consumers plan to buy their Christmas dinner locally this year. But on the bright side, more and more small businesses are due to open before Christmas, so as the holidays approach, we can expect to see a more accurate reflection of the public's support for our high street. In fact, our research found that 16% of people still don't know where they intend to buy their Christmas dinner, so there's every chance that many shoppers will do their spending late – and local – this year.
2020 has been nothing if not uncertain, and there may be a late twist in the way in which we buy our turkey and tinsel this Christmas.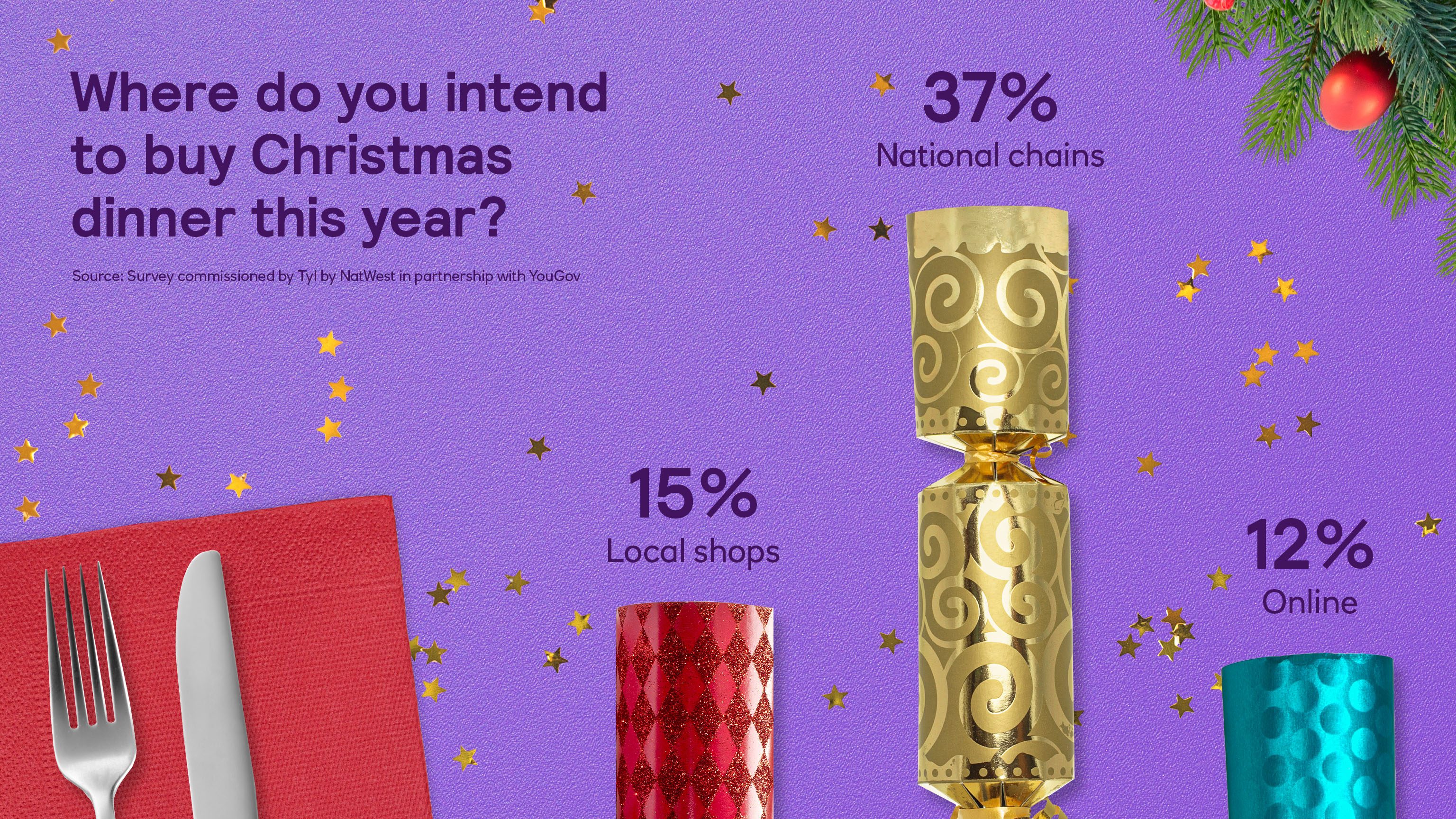 Let's get vocal about buying local
Local businesses need our support now more than ever, and even Santa would struggle to deliver presents when up against online shopping. But while many people are understandably concerned about shopping in-person, the public's festive cheer and desire to give has never been stronger. Most of us have good intentions when it comes to supporting local businesses, but we're calling on everyone who can to make sure this positivity is reflected in their present buying this Christmas.