Go places with a PAX A50
Whatever the size of your business, if you need a simple, portable and reliable way to take card payments, the PAX A50 has you covered. Pocket-friendly payment power to hire or buy outright at a price to suit your business.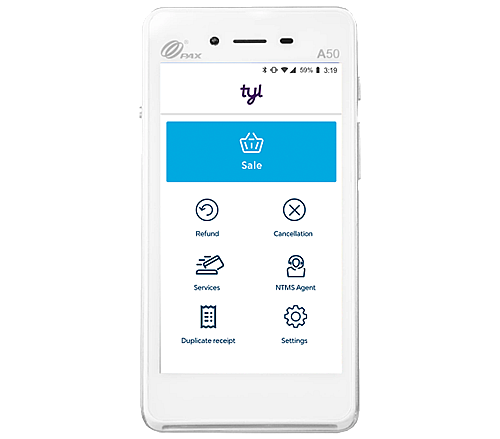 What do I get with the PAX card terminal?
Designed for simplicity and portability, the PAX A50 payment terminal – with its clear, crisp, 4.5" full colour touchscreen, and sleek, slim styling – could easily be mistaken for a compact smartphone. And 'smart' is what it is, giving you the power to take card payments, contactless sales and issue refunds whether you're in the centre of town or the middle of nowhere. Please note the PAX A50 only issues paperless receipts via email.

Wherever your business does business, the PAX A50's Wi-Fi, 3G/4G and Bluetooth will have you covered. And with up to 8 hours of battery life, you'll likely be flagging before the PAX A50 is. The compact card machine is also the most pocket friendly of Tyl's payment devices.
The choice is yours on how to get your hands on our affordable PAX A50 - buy it outright for the one-off price of just £75.00+VAT and its yours forever, or hire it for a monthly cost of £6.99+VAT. Hiring is a great choice if you want to see what works best – plus we won't charge any cancellation fees for an early return.
Please note: PAX A50 cannot currently be added to existing Tyl accounts. New customers only.

Purchase outright£75.00+ VAT*
Hire Monthly£6.99+ VAT per month*
* Card machine fee - other charges apply. We'll tell you about these as part of your quote.

Grow your business with Tyl
At Tyl, we champion all businesses, but we know the smaller businesses often need the biggest push. So, if your annual card turnover is under £50,000, we'll happily waive a range of charges that would often apply, and keep things super-simple.
All you pay for is the card machine and a crystal-clear 1.5% transaction fee. No complicated charges to worry about, leaving you free to concentrate on your success. Find out more about our pricing here.
No early termination fees
If you wish to cancel, we won't charge you a thing to cancel your hire agreement if your annual card turnover is under £50,000.
No PCI Compliance fees
You won't be eligible to pay these if your annual card turnover is under £50,000. Find out more about PCI DSS Compliance here.
...and many more
Enjoy not paying any refund & authorisation fees as well as any extra charges on international payments if your annual card turnover is under £50,000.
With Tyl, taking payments is just the start
Thanks to our fair pricing, simple bills, next day settlement, access to hourly sales insights, and easy-to-use machines, we can save you time and money
We're backed by NatWest, meaning your payments are in safe hands with bank-grade security
Get up and running in just 48 hours with our superfast and simple setup
Stay in control of your cashflow, with your hard-earned cash in your account the next business day
So much more than payments, thanks to our clever sales trend dashboard and ability to launch incentive programmes to delight and attract customers
Dedicated and experienced UK service team ready to help you every step of the way
Every tap is more than a transaction, with a portion of our revenue donated to charities and the communities which you serve.
It may be a small box, but the PAX A50 is packed with goodies.
Here's what you'll get:

Your PAX A50 terminal - of course
Your quick setup guide - to get going fast
Pick up needle - to easily access your SIM
Decals - stick these up to show you accept card payments
USB Cable
AC Power Adapter
See our unboxing guide: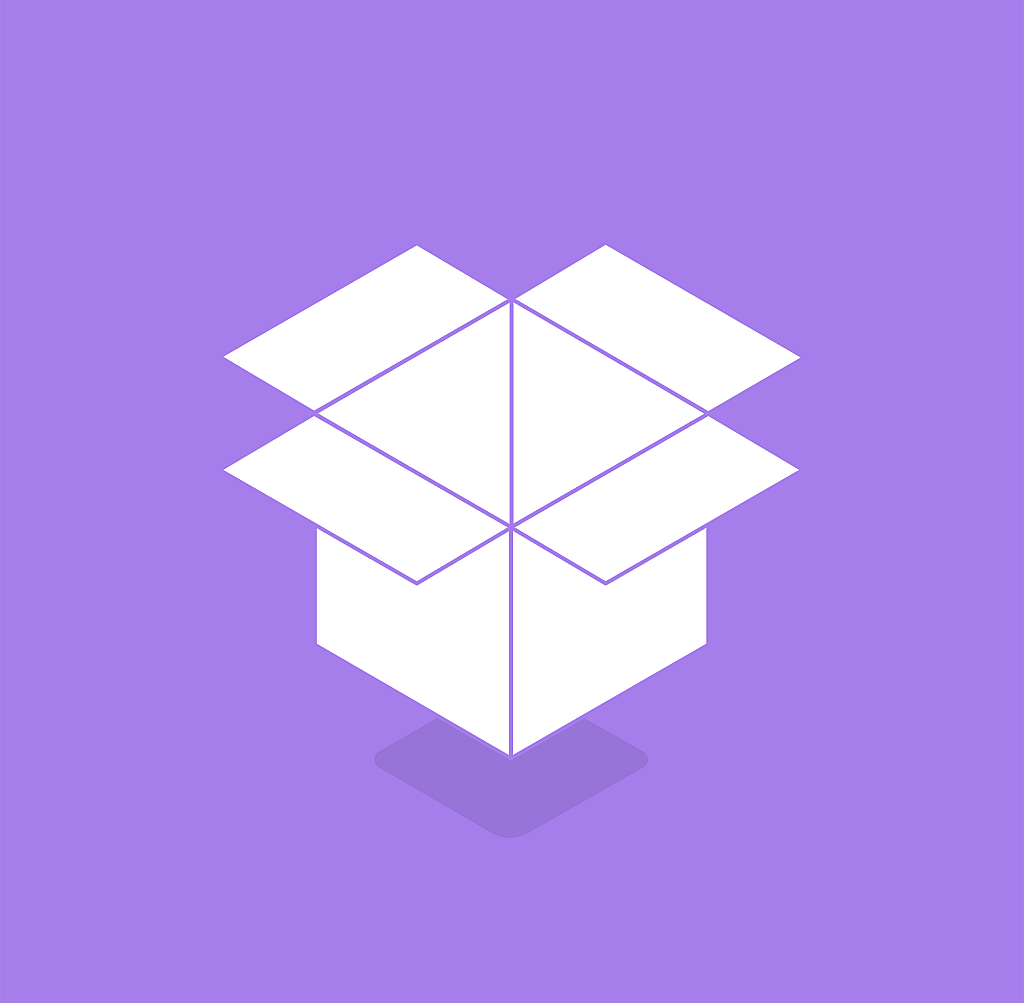 How to get started
Get a personalised quote

We'll give you an ultra simple quote based on what your business needs - with no hidden fees and a 12 month contract if you choose to hire.

Get your card machine

Once you've been approved, your card machine will be winging its way to you asap. We'll aim to have it with you in 48 hours.

Start taking payments

And you'll get cash hitting your account the next business day - no more waiting ages for your money to clear.

Watch your trading data come to life

See all your sales and settlements up close and personal, and watch your data come to life on the Tyl Portal (which you get to use at no extra cost).
Sound good?
FAQs about the PAX A50 card machine
How to issue a refund on PAX A50
Find out how simple it is to cancel the last transaction or issue a refund using Tyl's PAX A50 device.
How to take payments on PAX A50
Find out how simple it is to take payments using Tyl's PAX A50 device.
How to view transactions and reports on PAX A50
The PAX A50 is simple and streamlined; read how the Tyl portals handle all the reporting and transactions for PAX customers.