Payment Gateway
Online payment gateway enable your customers to buy products or services securely through your website. Plus, for the first 3 months we'll waive your online payment gateway fees.
Fees and eligibility apply.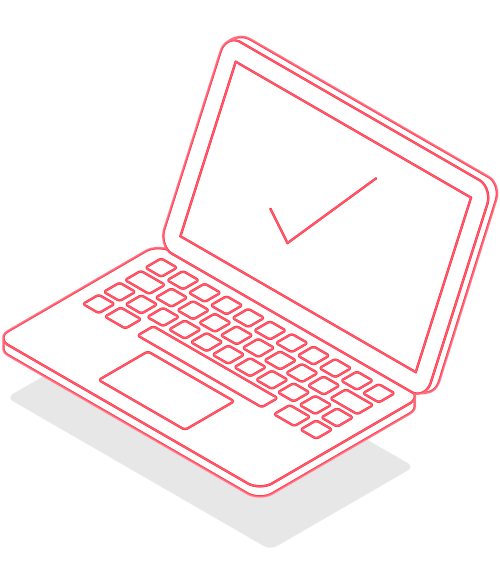 What is a payment gateway?
A payment gateway is the technology that enables businesses to accept payments from their customers. It can help validate a customer's card details, and ensure their information and funds are transferred securely when a purchase is made. A secure online payment gateway encrypts the personal data of the cardholder, which could help reduce you and your customers' exposure to fraud.
Whether your customers are paying online or through a payment link, our PCI compliant gateway for payments could give everyone some peace of mind.

Payment gateway integration explained
We want to help you add a payment gateway on your business website that's secure, reliable and compliments your brand's look and feel. Here are some of the ways you can integrate your hosted payment page:
Combined page
The 'combinedpage' checkout option, where the payment method choice and next step is consolidated onto a single page
Simple form
The 'simpleform' checkout option, which is a basic form that only captures key information such as the card number.
Classic
The 'classic' checkout option, where you can split the payment process into multiple pages.
Once you've authenticated your payment page with Tyl, and chosen any optional form fields in addition to the mandatory ones, you'll be ready to accept your customers' card data and redirect to their bank for 3D Secure authorisation.
For more information, we've put together a guide on how our integrated payment pages work.
Download here (PDF)
FAQs about a payment gateway
What is PCI DSS compliance?
The term PCI DSS (Payment Card Industry Data Security Standard) is used in relation to the compliance standards that businesses and service providers must meet when they accept, store, transmit or process cardholder data securely. A payment gateway that has the required level of PCI compliance can help you and your customers stay safe from data breaches and fraudulent activity.
What is Strong Customer Authentication (SCA?)
Strong Customer Authentication (SCA) is a requirement that aims to improve electronic payment security. It means that customers must provide two types of authentication when making a payment. Some of the potential benefits of SCA for businesses and consumers include improved payment security and protection against fraud.
SCA is part of the EU's Revised Payment Services Directive, often referred to as PSD2. This is a set of laws and regulations within the European Economic Area, much of which relates to payment gateway security. Since the law was passed before Britain left the EU, it will apply in the UK too. SCA applies to face-to-face payments, and as of September 15th 2021, UK e-commerce payments too.
What is a payment gateway provider?
A payment gateway provider, sometimes referred to as payment service providers, are companies that provide technological solutions to enable you to get paid in a secure manner. They act as a bridge between you, the merchant, and your customers – as well as the issuing bank – by transmitting encrypted card data that can safely pass between accounts.
What is a shopping cart plugin?
A shopping cart plugin lets you sell products directly on your website. By using a shopping cart plugin, your customers can view their selected items and payment options, and potentially enjoy a more user-friendly experience.
Why do I need a payment gateway?
To many business owners, payment gateways are a no-brainer if you want to sell online. According to Statista, there are 66 million digital commerce users in the UK, so almost everyone relies on safe and secure electronic payments one way or another.
Unlike in-store payments, where you can request that a customer enters their PIN, online payments require additional layers of protection to combat fraud. Also, having a gateway for payments can help you meet your legal obligations to protect your customers' personal data, in addition to complying with initiatives like GDPR.
How do payment gateway protect against fraud?
A payment gateway provides extra layers of security: when a customer enters their card details online, the gateway performs fraud checks and encrypts the data, before passing it onto an issuing bank, which authorises the transaction following additional fraud screening.
Aside from the encryption of cardholders' personal data, and the layers of protection from transferring data with the issuing bank, there are other ways that payment gateways can protect your business from fraudulent activity. For example, a transaction can be rejected if the card is expired; there are insufficient funds; a credit limit has been exceeded; or a bank account has been closed.
How to set up a payment gateway with Tyl
Before you start taking payments online, here is how you can start your Tyl journey.
Get a quote

We'll listen to what your business needs and offer you a no-obligation quote. There are no hidden fees, and there's no contract (just a 30-day rolling agreement) so you're not locked-in forever.

Set up & start taking payments

Once you're approved, you can soon start taking payments online.

Get paid

Once you make sales, the cash will hit your account the next business day. No more sitting around and pressing F5 all day on your online banking app.

Watch your trading data come to life

Get to grips with the payment gateway, then see all your sales and settlements up close on the Tyl portal and payment gateway 'back office' (which you get to use at no additional cost).
Ready to get started?