Online payments
Right now, it feels like the whole world is shopping online, and there's never been a better time for your business to join in. With Tyl by NatWest, you can accept online payments through your website, via a secure link if you're not online, or over the phone on a device such as a laptop, tablet or desktop computer. Just sit back, relax, and take secure online payments with a minimum of fuss.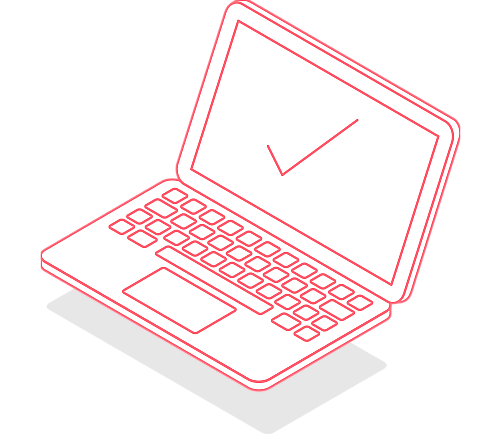 Accepting online card payments has never been easier
Secure payment pages
Take payments through your website with Tyl's secure payment pages. Easily adapt the look and feel to match your brand for a seamless experience. Optimised for desktop, tablet and mobile to suit your customers' needs.

Pay by link
No website? No problem. You can ask your customers to pay by link, so they can make a purchase directly online. Simple and safe, it protects against fraud with '3D Secure' technology.

Pay by phone
Take payments over the phone with your virtual terminal. Manage your transactions on any secure tablet, laptop or desktop.
Plug-in compatibility
Connect directly to our payment pages or integrate them with the most popular ecommerce shopping carts via a plug-in. Tyl is compatible with a range of plug-ins designed to make it easy to connect your way.
What do I get with online payments?
At Tyl, we love online transactions just as much as the over-the-counter ones. Our online payments facility allows you to grow your business from anywhere, on any secure smartphone, tablet or computer.
Accept payments through your website or via a handy link if you don't have a site. Prefer talking? You can take payments over the phone via your internet browser. However you do business, there's no difference in the pricing between face-to-face or remote sales.
It's all taken care of by Tyl, all under one simple monthly fee no matter how many transactions you do.
£14.95+ VAT per month*(rolling contract)
*Price is for online payment services only. PCI DSS (Payment Card Industry Data Security Standard) and processing costs will also be charged (details in quote). To include a card reader service ask us for a personal quote.

We make it easy to get your business online
What to expect from our secure payment pages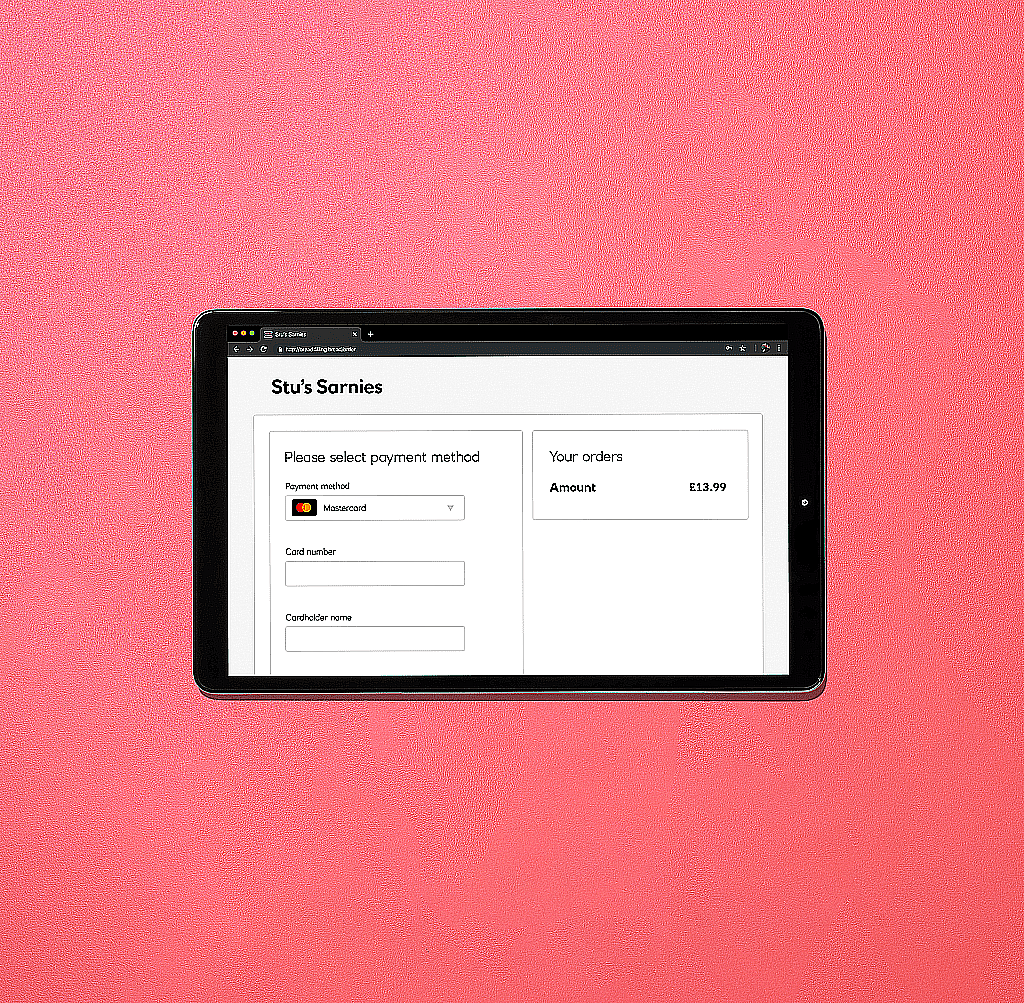 FAQs about online payments
How do I take payments online?
With Tyl, you can take online payments on a website in two easy ways:
Pay by link
You can use our virtual terminal to create a link that you email over to your customer (or you can text them, IM them, or send them a QR code, etc). When they click the link, it'll take them to a secure payment page where they can enter their card details and complete the payment.
Pay by link is super helpful in scenarios where you'd usually get paid after you'd already delivered the goods or service, such as with an invoice (and nothing needs to be posted). It's also more secure than taking phone payments.

We've created a detailed user guide to help explain exactly what you can do.
Hosted payment pages
We can also help you add hosted payment pages to your website, so you can accept payments online. We'll take the customer's card data and redirect the payment to their bank so they can authenticate it using 3D secure. Also, as hosted payment pages technically belong to us, you won't need to worry as much about complying with the Data Security Standard of the Payment Card Industry (PCI DSS).
To help you through the integration process we've created a handy hosted payment pages guide
Are online payments safe?
With Tyl, you can take payments securely online whether you're using hosted payments pages or our virtual terminal. Taking payments in these ways helps keep your cardholder data safe and minimises your PCI exposure.
When you take payments on our hosted pages or using pay by link, you also get the added benefit of 3D Secure authentication, which helps reduce fraud and reduce your liability for chargebacks.
3DS2 is a way to make card payments more secure. Tyl is already compliant, meeting the government's new PSD2 regulations, so you're good to go.
What are the advantages of online payments?
There are loads of benefits of online payments:
They're easy to set up - you can integrate them into your website quickly and easily, and they're compatible with the most popular shopping carts
Our online payment pages blend right in, and their responsive design is optimised for desktop, mobile and tablet
You can accept payments from all major debit and credit cards, including American Express, Visa and MasterCard
They give your customers a fast, secure way to pay
All you need is an internet connection and a computer, smartphone or tablet
You can reach even more customers than you did before, and take orders and payments outside of your normal working hours
Taking payments is smoother, which means you'll free up more time to work on other areas of your business
Your employees can take online payments from wherever they are
You can use our fraud protection and security checks to make sure everything's secure
How do I access my e-commerce portal?
You'll need to log in using the store ID and password, which will be different for each environment. Here are the links to both:
It's a good idea to make sure the live payment data is only processed via the production account. The authorisation results in the test account are simulated, so the money won't be sent to you.

What is the difference between online payments and phone payments?
An 'online' as opposed to 'phone' payment simply refers to the means by which your customers contact you to place an order. They may buy your products or services through your website – known as an online payment – or they may call you on the phone. Whether you're speaking to a customer on the phone, or have received an order on your laptop or tablet, you can process the online virtual payment using the Tyl virtual terminal.
What can I do in the virtual terminal?
You can:
Take payments over the phone or to generate payment links
See all your sales data and reports
Use our anti-fraud tools
Accept or decline if you're using pre-authorisation
Process refunds (full or partial)
Create and manage users
Customise the look and feel of your hosted payment pages
How to get started
Get a personalised quote

We'll give you a super-simple price based on what your business needs, including a 30-day rolling agreement, not a fixed term.

Start taking payments

Once you're signed up and approved, we'll help get you set up to take payments through your website. You can start taking payments by link or over the phone within 48 hours.

Get Paid

You'll get cash hitting your account the next business day - no more waiting ages for your money to clear.

Watch your trading data come to life

See all your sales and settlements up close and personal, and watch your data come to life on the Tyl portal (which you get to use at no extra cost).
Sound good?
More ways to take payments