Card machines
We've got a range of card machines that'll suit your business, whether you're out making deliveries or taking payments from behind the counter. Plus, we want to welcome new customers by waiving card machine hire fees for the first three months.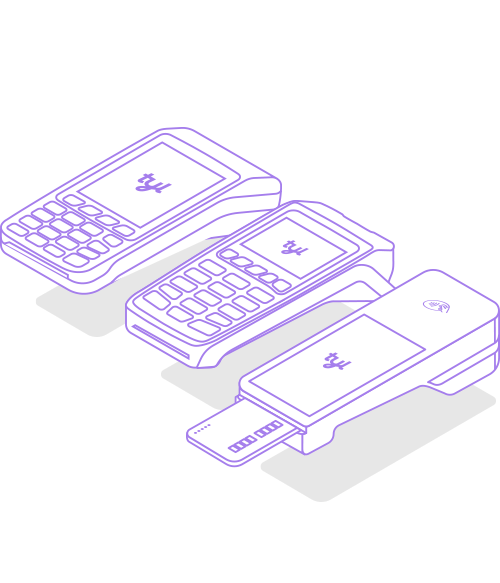 Clover Flex
The all-in-one POS system that helps you run your business on the move.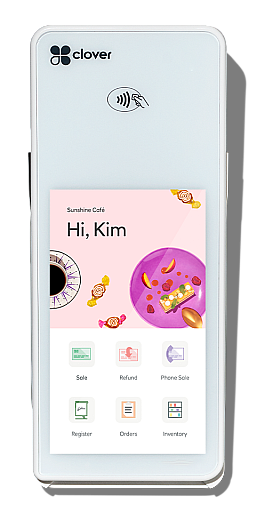 Portable
The portable card machine that lets you take payments on the move.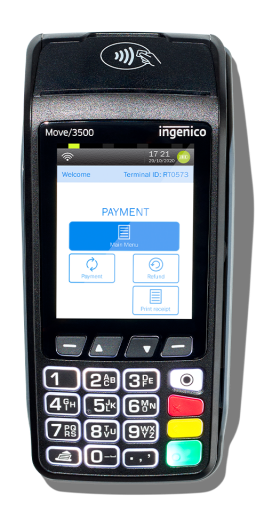 Countertop
The countertop card machine that plugs in and stays put.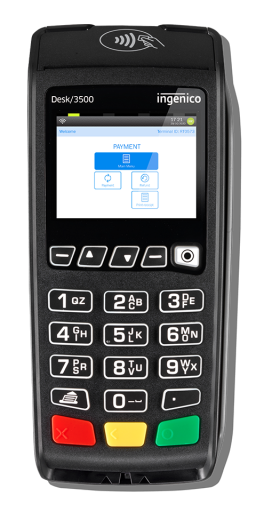 Features

Clover Flex

Ingenico Move 3500

Ingenico Desk

Connectivity
Wi-Fi and 3G
Wi-Fi or 3G
Ethernet
Receipts
Total receipts

Yes

Yes

Yes

Itemised receipts

Yes

No

No

Email receipts

Yes

No

Yes

Business tools
Sync with Tyl portal

Yes

Yes

Yes

Clover apps

Yes

No

No

Flexibility
12 month contract

Yes

Yes

Yes

Size
Dimensions (mm)
195 x 81 x 50
169 x 78 x 57
187 x 82 x 68
Weight (g)
453
320
340
Price

Wi-Fi£19.99+ VAT per month*

Links
Learn more

about Clover Flex

Learn more

about Ingenico Move 5000

Learn more

about Ingenico Desk
What's a card machine, and what's a card reader?
Card machines vs card readers
To be honest, card machines and card readers do pretty much the same thing - but we've explained the differences below.
Card machines: These are the typical chip & pin style machines you'd see if you went into any shop on the high street, with a screen and a PIN pad. When you need to pay, you can swipe your card or tap it on the machine.
Card readers: These tend to be much smaller and portable, with a very small screen and PIN pad that has a slot where your customer would put their card in. They're great if you've got a relatively low turnover or if you need to take card payments temporarily.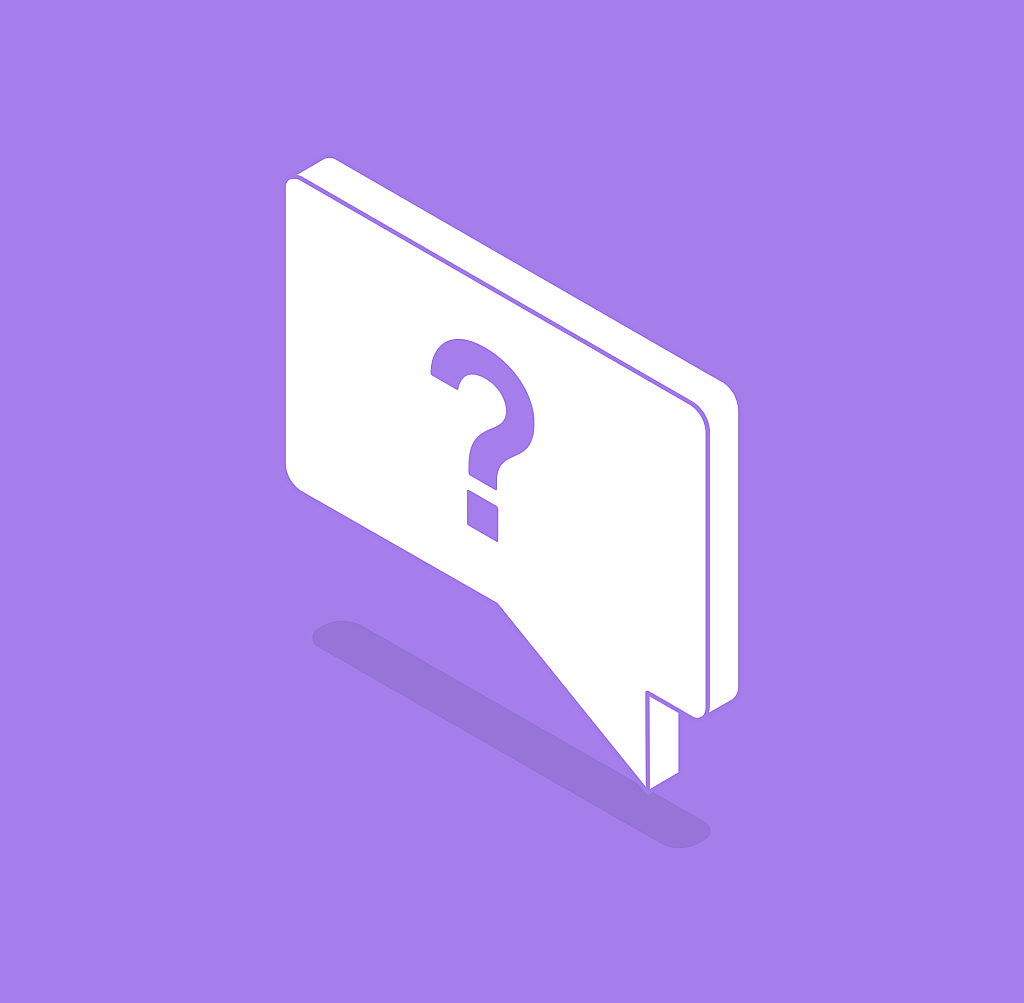 How to get started
Get a personalised quote

We'll give you an ultra simple quote based on what your business needs - with no hidden fees and a 12 month contract.

Get your card machine

Once you've been approved, your card machine will be winging its way to you asap. We'll aim to have it with you in 48 hours.

Start taking payments

And you'll get cash hitting your account the next business day - no more waiting ages for your money to clear.

Watch your trading data come to life

See all your sales and settlements up close and personal, and watch your data come to life on the Tyl Portal (which you get to use at no extra cost).
Sound good?
How much is a card machine?
Each of our card payment machines are different, so it makes sense that they're different prices, too. If you're curious about costs, have a look at our comparison table. At the moment, we're waiving all card machine hire fees for new customers for the first 3 months of their contract.
Why should I get a card machine?
In previous years, people were way more likely to use cash rather than a newfangled PDQ machine (better known as a card machine these days). But recently people have started to use cash less and less, making debit and credit cards the most popular way to pay - even for really small purchases. And once contactless hit the scene in 2007, the use of cash declined even more. These days, with more customers than ever wanting to pay with a card, it's really important that you've got a card payment machine and you're able to take debit and credit card payments. Plus, you can use your card machine to take payments over the phone and accept online payments, too.
Do card machines need Wi-Fi?
That really depends on which card machine you go for and how you'd like to connect to the internet. You can use the Clover Flex with 3G and/or Wi-Fi, whereas with the Ingenico Move, it's either 3G/GPRS or Wi-Fi – you'll need to pick one. The Ingenico Desk is a countertop card machine, so it connects up with an Ethernet cable.
What types of payments can my card machine take?
Your card machine can accept loads of different payment types - including credit card payments and debit card payments from Visa, Mastercard and American Express, as well as Apple Pay, Google Pay and Contactless.
Doing business at a distance?
Online payments
Need to start doing business online? Take card payments on your website, or send a link to your customers so they can pay you through a secure webpage.
Phone payments
You can take card payments securely on the portal, too. As long as you've got a phone and internet connection, you're ready to go.