The portable card machine - Ingenico Move 3500
A pocket-sized portable card machine that lets you take payments on the move, but keeps things simple. No extra frills if you don't need them - just 3G or Wi-Fi. And, if you get started today we'll waive the Ingenico Move 3500 terminal hire fees for 3 months.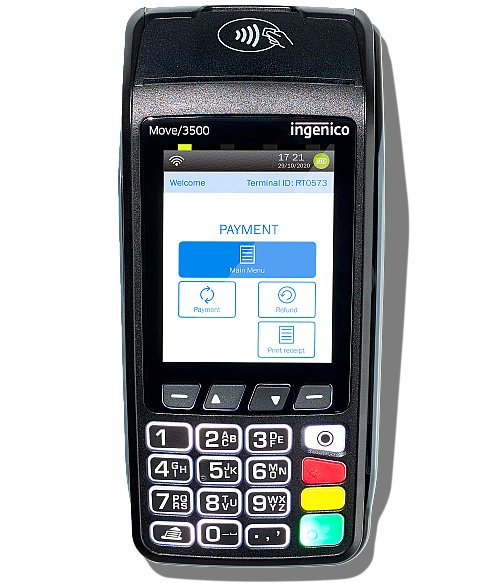 What do I get with the Ingenico Move?
It pays to be flexible. Literally. And sometimes it's way easier and faster to bring payments to your customers, rather than the other way round.
That's why the Ingenico Move 3500 is the best. Nifty and small, this portable card payment machine fits right in your pocket and lets you take payments even when you're on the move.

We give you options to suit your business and your customers. Either take to the floor with our portable card machine connected over WiFi, or, if you want to go fully mobile you can choose 3G connectivity.
Wi-Fi£19.99+ VAT per month*
*Card machine fee, other charges apply. These will be provided as part of your quote.

What's in the box?
Wondering what'll be in the box once your ingenico mobile terminal is in your hands? Here's what you'll get:
Ingenico Move 3500 card machine, of course
Your quick setup guide – so you know exactly what to do to get started
UK power cable - so you can get connected up
Battery – you'll need this when you're on the move
Charging base – to give your card machine some juice
Two rolls of receipt paper – one for now, and one for later
SIM card – so you can use 3G, if your card machine is GPRS-enabled
Decals – to stick in your window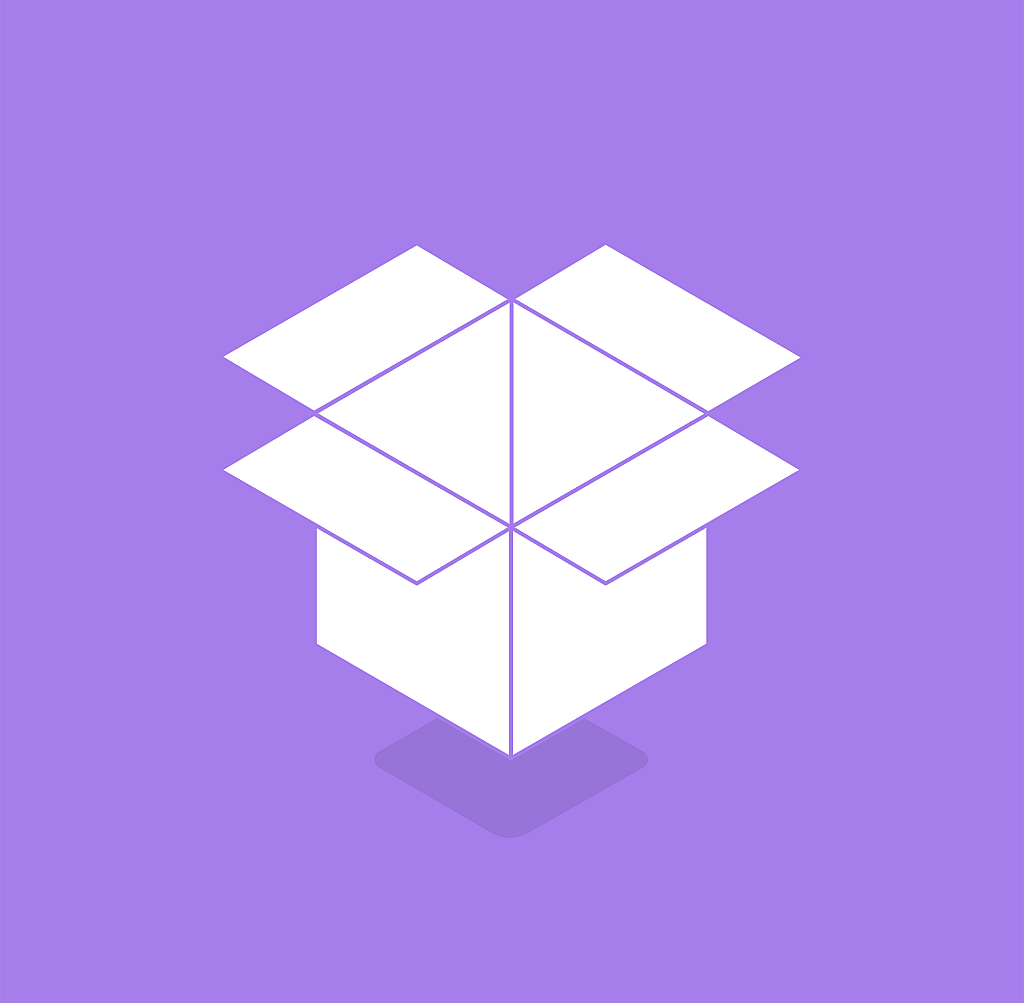 How to get started
Get a personalised quote

We'll give you an ultra simple quote based on what your business needs - with no hidden fees and a 12 month contract.

Get your card machine

Once you've been approved, your card machine will be winging its way to you asap. We'll aim to have it with you in 48 hours.

Start taking payments

And you'll get cash hitting your account the next business day - no more waiting ages for your money to clear.

Watch your trading data come to life

See all your sales and settlements up close and personal, and watch your data come to life on the Tyl Portal (which you get to use at no extra cost).
Sound good?
FAQs about portable card machines
What is a portable card machine?
A portable card payment machine does pretty much what it says on the tin, really. It gives you the freedom to pick it up and move around, meaning you can bring it to customers wherever they are - making it quicker and more convenient to take payments.
How much do portable card machines cost?
We're waiving card machine hire fees for the rest of 2020 to make things a little bit easier for businesses trying to trade through the pandemic. That means you won't need to pay any card machine hire fees for your Ingenico Move 3500 card machine until January 2021 - you'll only be paying for Safepay and online payments (if you use this).
Is it easy to set up a portable card machine?
It's easy to set up your Ingenico Move 3500 card machine. You'll get a guide in the box to help you, but all you have to do is put your brand new portable card machine on the base unit and plug in the power cord - then connect up to Wi-Fi or 3G using the passcodes we'll email to you. After you've done this, you'll be able to start taking payments straight away.
Not sure our portable card machine is right for you? Check these out:
Clover Flex
The multi-tasker. An all-in one POS system built to take payments on the move while managing your business.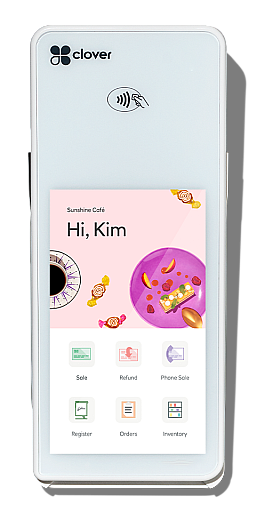 Countertop
The countertop card machine that plugs in and stays put. This one just does the basics.