Introducing Tap to Pay on iPhone.
Just 20 years ago, doing business on the go meant the hassle of cheques and pockets full of coins. Card payments were tied (almost literally) to the counter or sharing long numbers over the phone. Now as financial and mobile tech advances, where and how your customers pay for your services becomes more and more flexible. It's about to get a whole lot freer.
Tap to Pay on iPhone puts the power to take contactless payments in your pocket. With no extra hardware beyond your iPhone, your business is good to go.
Unveiled in July 2023 as part of NatWest Tap to Pay, we've partnered with Apple to become one of the first UK banks to launch Tap to Pay on iPhone.
But is it secure? Is it easy? And will your customers like it? Read on and all will be revealed.
Accept contactless payments with only an iPhone.
With Tap to Pay on iPhone, you can accept all types of in-person, contactless payments on your iPhone — from physical debit and credit cards to Apple Pay and other digital wallets. No extra terminals or hardware needed. It's easy, secure and private.
From a customer's perspective, it's a breeze – they just tap their card or payment device to the iPhone as they would any contactless card reader.
The ability to use the iPhone that's already in your pocket to take payments clearly has a major appeal, but there are many more advantages to using Tap to Pay on iPhone.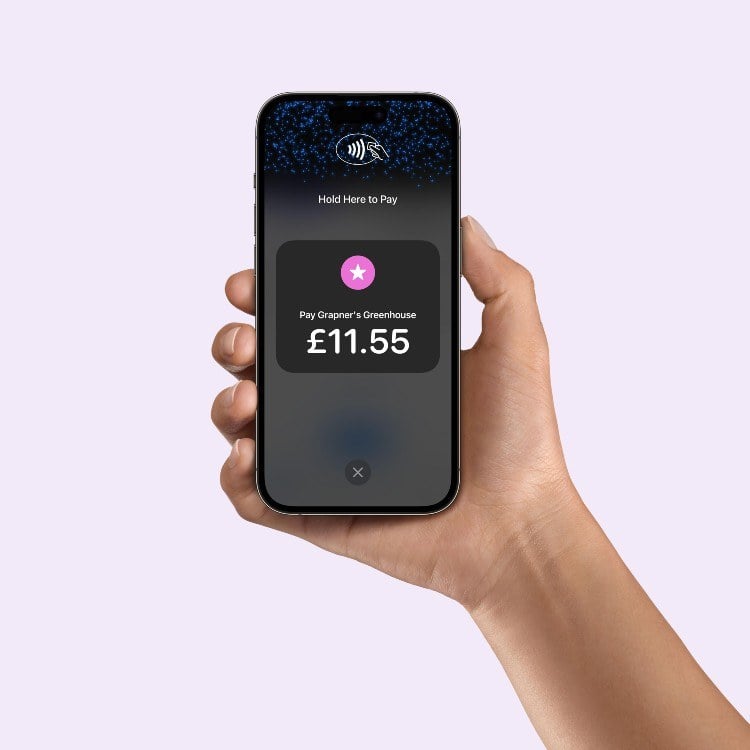 Less hassle and more places to get paid.
Firstly, it's convenient and speedy. This streamlined process can make life easier during peak hours, reducing queues and helping business run smoothly. But its magic touch? Offering businesses the chance to take more contactless payments in more places at once. Having the app on your employees' iPhone so they can take payments on your behalf, spreads your business to where your customers are. And there's no risk of the funds going anywhere but the business's bank account.
Secure and private transactions.
Tap to Pay on iPhone uses the built-in features of iPhone to help keep your business and customer data private and secure. Apple doesn't store card numbers on the device or on Apple servers, so you can rest assured knowing your business stays private.

We spoke to Chris Ulliott, our Chief Information Security Officer, to demystify the security:
"Using Tap to Pay on iPhone to process payments builds on the security of contactless payments, using inherent security built into iPhone, to help keep transaction data secure. This security is complemented by NatWest's 24/7 account monitoring, using the latest technology to protect against fraud."

To set up Tap to Pay on iPhone, ensure you have an iPhone XS or later with iOS 16.4 or later, and a Tyl by NatWest merchant account. We can help you get set up with Tyl and give you access to the NatWest Tap to Pay app.
Disclaimer
No monthly hire or PCI fees for Tap to Pay on iPhone. Transaction fees and limits apply. Some contactless cards not accepted. Users may be charged for data usage by their network operator. Available on iPhone XS or later with iOS 16.4 or later. Subject to Tyl eligibility criteria and terms and conditions.