Steer your billing and funding your way
Want your Tyl fees to be paid from one bank account and your transaction settlements/payments to go to another? We've got you covered.
Choose how to settle payments
Our standard billing
Our regular way of billing and funding is to use your main business bank account for fees and settlements. Everything goes through the one account.
Want to keep it simple?
Billing and settlements to fit you
Businesses with multiple stores or outlets, or those who like to keep money-in and money-out in separate accounts can control exactly how their money moves.
Want more control?
One account for all Tyl
This is our 'out of the box' structure that many businesses already use. It's 'one bank account to rule them all', with billing and settlements going through a single account.
Billing and settlements to fit you
Separate funding and billing accounts
This option could be ideal if you want to pay your Tyl bills from one account, but receive your settlements to another, to better manage your accounts.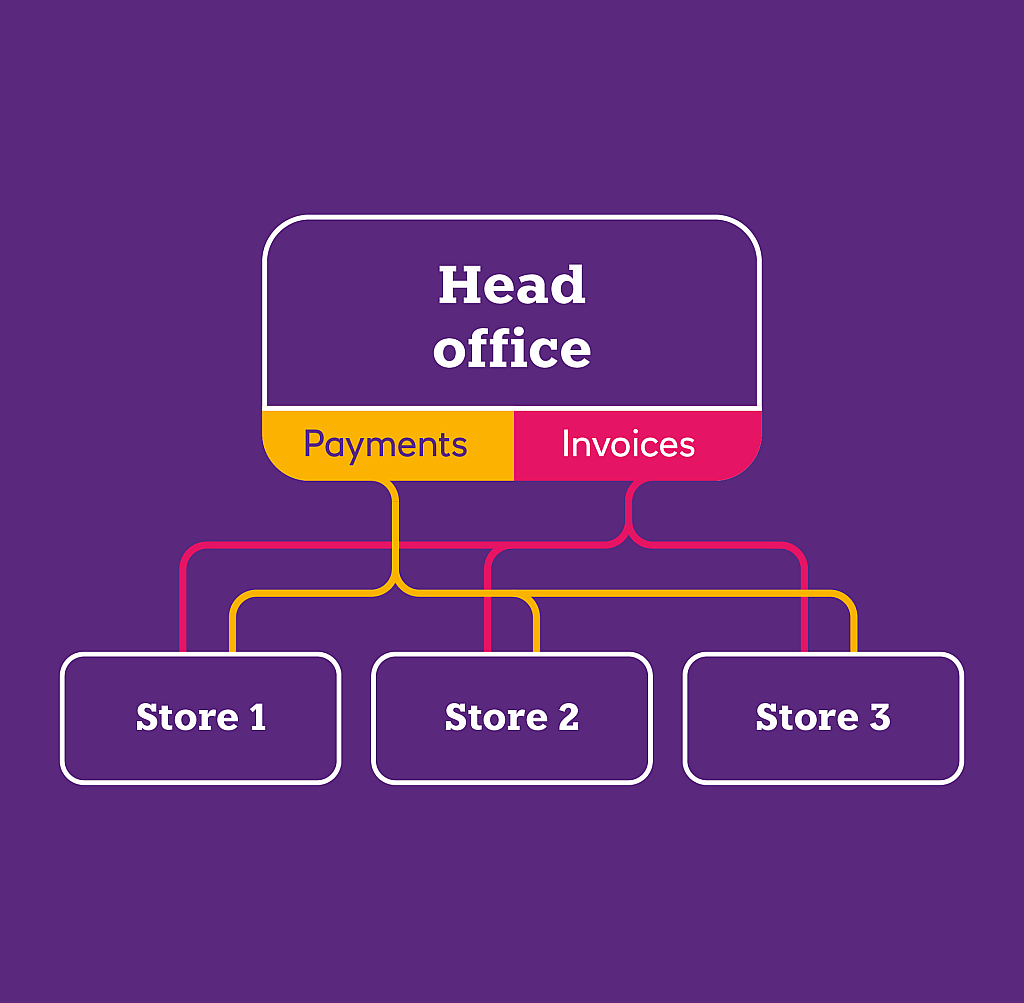 One account for billing, multiple for settlements
Send the bills to 'head office' while the funds go to your 'stores' with this adaptable option for businesses with multiple outlets.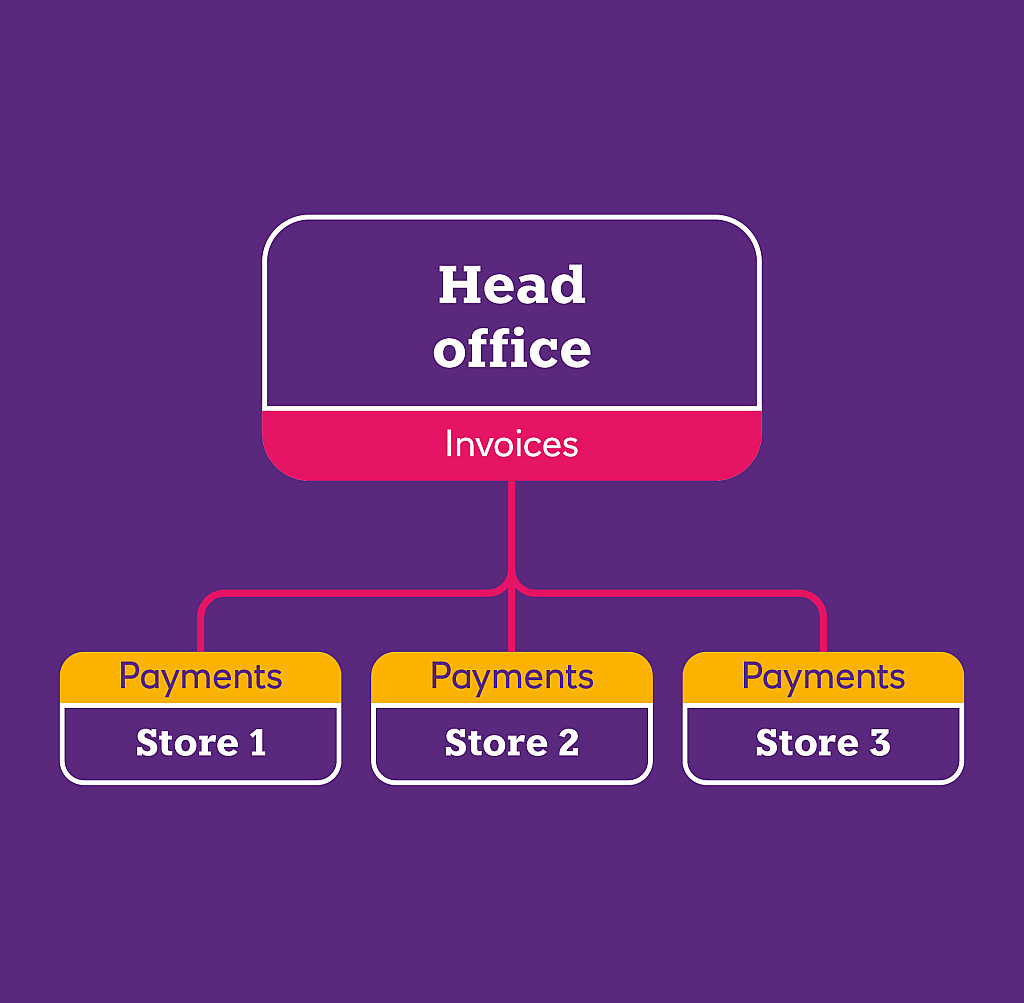 Billing and settlements to individual 'stores'
Remove 'head office' from the equation, and let each of your outlets handle their own fees and settlements.