Supercharge your FreeAgent invoices with Tyl by NatWest
You can now enjoy an all-in-one invoicing and payment solution by linking your Tyl and FreeAgent Accounts.

Fees and eligibility criteria apply for both FreeAgent & Tyl.
Add a magic pay-by-link to your e-invoices
Once your Tyl and FreeAgent accounts are linked, simply add a Tyl link to your e-invoices, so your customers can pay you with little more than a click in real time. No need to wait for a bank transfer or a cheque-in-the-post – just click, pay, done.
Not only does this mean you're likely to be paid quicker, it makes things easier for your customer. Pay-by-link reduces their invoice headaches and could make their experience with your business even better. Happy you, happy them.

Say goodbye to manual data entry
To make things really simple, when you link up your Tyl and FreeAgent accounts, you'll be able to automatically import all your Tyl sales, refunds and fees – removing all that manual data entry and saving you precious time.
It'll even create and explain each transaction for you in your FreeAgent account, all without having to lift a finger.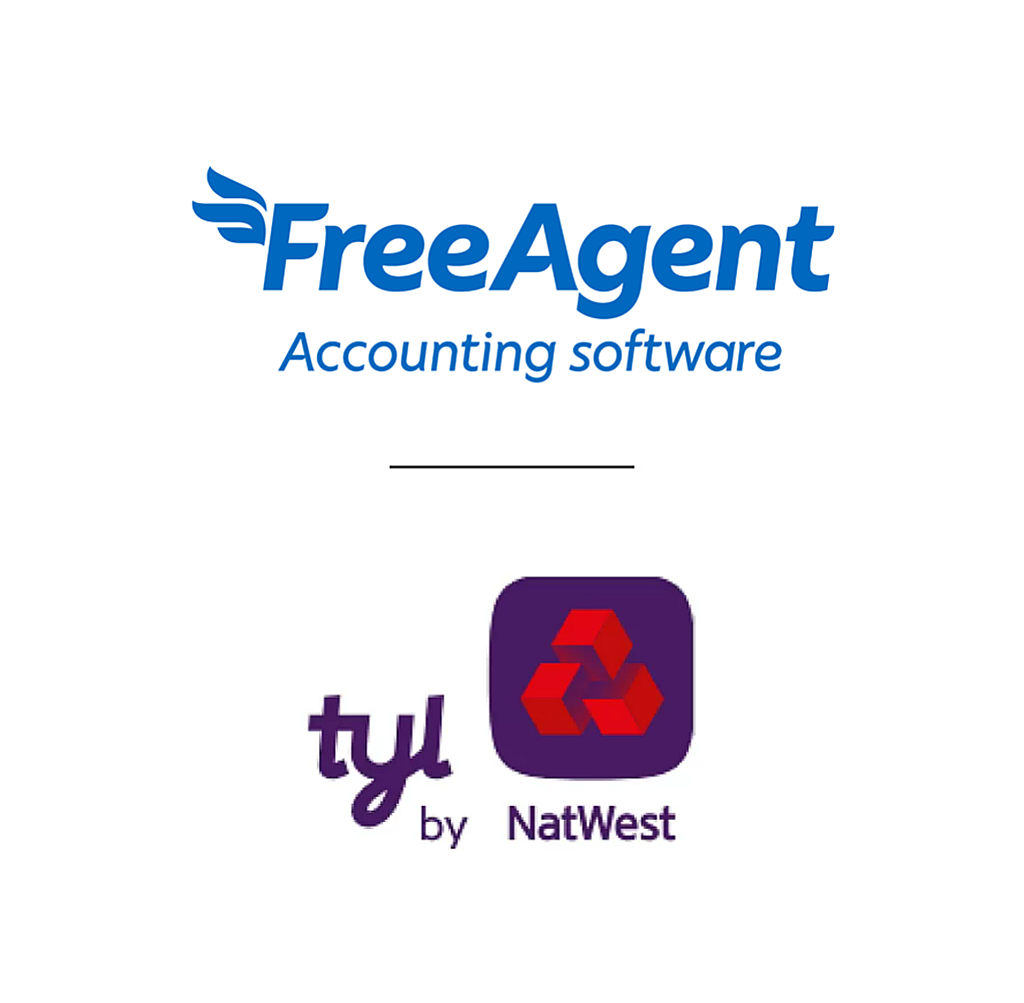 Find out more about FreeAgent
FreeAgent is an online accounting software for accountants, bookkeepers and their small business clients.
Find out more about Tyl by NatWest
If you've just landed on this page, you can find out all about Tyl - who we are and how we make a difference
Getting started with Tyl by NatWest and FreeAgent
To get the ball rolling and add Tyl to your FreeAgent invoices, simply follow the link below.
Please note this link takes you to an external page hosted by FreeAgent. Simply follow the on-screen instructions and you'll be up and running in no time.
How will I be charged for using Tyl payment links in FreeAgent?
For current Tyl customers, your existing Tyl pricing associated with accepting payment links will apply for payments received through your FreeAgent invoices. Unless otherwise stated, you will find information regarding your existing pricing in the Tyl portal. For new to Tyl customers, these fees will be communicated as part of a competitive quote.

How do I disconnect my Tyl Account from FreeAgent?
To disconnect your Tyl account, select the existing Tyl connection from the Connections page within FreeAgent. Then select the "Disconnect Tyl by NatWest" option to unlink your accounts.
Why am I seeing duplicate transaction entries in my FreeAgent account for Tyl payments?
If you already have an existing integration with Tyl by NatWest to transfer your sales data to your FreeAgent account this will cause duplicate transaction entries in your FreeAgent account when add Tyl as a payment option to your FreeAgent invoices. Simply turn off any existing sales data feeds through your Tyl portal before you connect Tyl to your FreeAgent invoices. All Payment link transactions are reconciled automatically within FreeAgent.